Notes from the Manager
Related Strips: #531: Babel Fish; #532: TMI; #589: Dream Come True; #590: Freddy vs. Jason; #597: Exquisite Corpses; #602: Just Desserts, Part One; #603: Just Desserts, Part Two; #605: Holding Pattern
And there you have it — the end of Book 5… and the official half-way point in Multiplex. I'm (currently) planning to do ten books in all, if you don't remember me mentioning this before. They won't all be the same length, of course — this one is the longest so far, I think — so that doesn't necessarily mean another six years. It could be more, or less.
Another milestone coming up very very soon is this Sunday — July 10th, 2011 — a.k.a. the sixth anniversary of Multiplex. Thanks to everybody who's been reading for all this time. My friends complain that I'm basically spending every waking moment I can on this comic, but I do it for yooouuuu. And I love just about every minute of it.
If you started reading in the first year or two, give me a shout-out in the comments! I'd love to hear from yaz.
See you Monday!
Multiplex News & Updates
Bonus comics, drawings, and
other awesome stuff
Saturday, July 1, 2017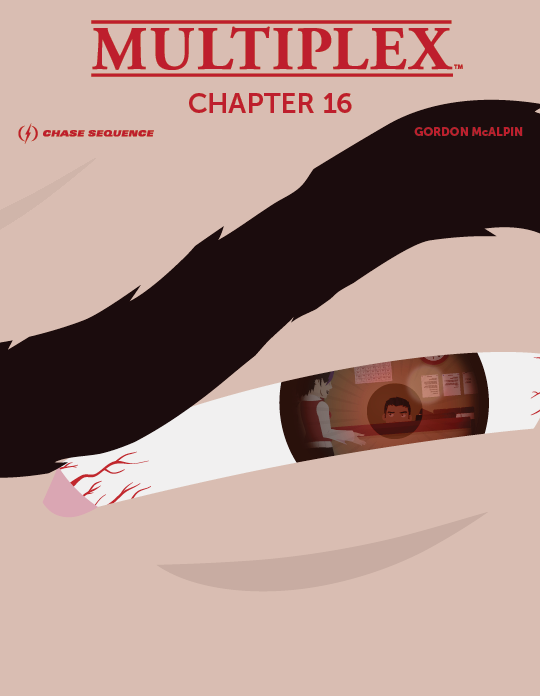 $3+ Patreon supporters get this one for free (until the next eBook is available), but for the rest of youse: The Multiplex: Chapter 16 eBook is now available!
Chapter 16 collects strips #339 –362 from the Multiplex archives, plus four bonus comics and one "extended scene" not found in the archives! Chapter 16 costs $1.99.
Supporting the Multiplex chapter eBooks helps make future Multiplex print collections possible. Thank you for your support!
Other Recent Posts