Notes from the Manager
Thanks to Harrison Pious of Chicago's very own My Little World for the guest strip today. Some of you will remember Mr. Pious's name from last year, when I decreed him Reader of the Year in April, for bringing me a flask of brandy at C2E2. I love brandy. I love Harrison (he's a handsome guy). And I love My Little World. Checkitout.
As of today, I am now a resident of Minneapolis. So… hello, Minneapolis. I woke up in you this morning.
Also as of today, Multiplex: Enjoy Your Show is available in comics shops (via Diamond)! If you've wanted to flip through the book before deciding to pick one up, now's your chance! If your local shop didn't order one, tell them why they should have and send 'em over here — to the book's product page, ideally — so they know how to order it.
(You can get to them through the calendar navigation in the left sidebar, but not — as long-time readers know — through the Previous and Next buttons. Those are for my updates only!)
Sorry about yesterday's image snafu. I was without internet and so I couldn't fix it until late in the day. If you didn't get the chance to see Tuesday's guest strip, be sure to check it out today!
Multiplex News & Updates
Bonus comics, drawings, and
other awesome stuff
Saturday, July 1, 2017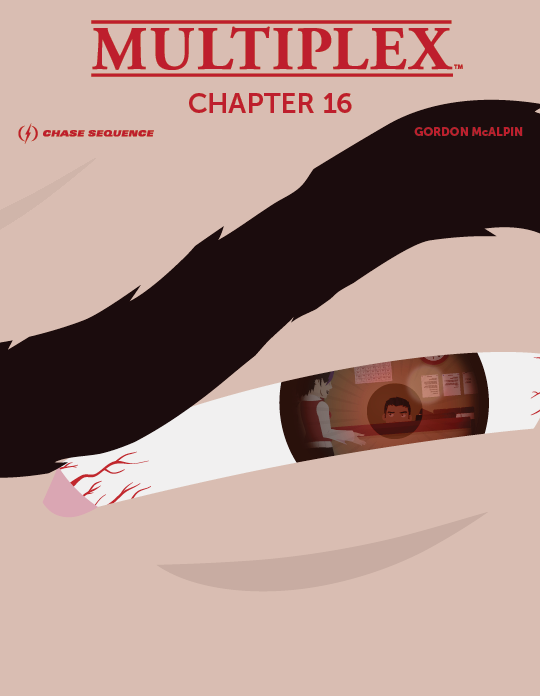 $3+ Patreon supporters get this one for free (until the next eBook is available), but for the rest of youse: The Multiplex: Chapter 16 eBook is now available!
Chapter 16 collects strips #339 –362 from the Multiplex archives, plus four bonus comics and one "extended scene" not found in the archives! Chapter 16 costs $1.99.
Supporting the Multiplex chapter eBooks helps make future Multiplex print collections possible. Thank you for your support!
Other Recent Posts