Notes from the Manager
Thanks to Paul Briske, who does Noah Conners Lives!, for the fantastical glimpse into Kurt Bollinger's family life. (No, this isn't canon. But Kurt's dad's name is Ralph! So you've learned one canon fact today. Huzzah!)
Today, August 1st, all of my belongings are in boxes. Tomorrow, I will offiicially be a resident of the fine state of Minnesota — specifically Minneapolis — and on Wednesday, I'll finally be able to start working on Multiplex again… I think… in-between all the un-packing my girlfriend and I have to do… once our things arrive in a few more days.
(I made sure to pack up the car with the bare minimum of computer equipment needed to work on Multiplex, because I love you.)
Once again: there will be five updates this week (three of them guest strips, mind you). I ain't telling which day my second strip will go up, 'cause it's not drawn yet — so you'll just have to come back each and every day this week.
Multiplex News & Updates
Bonus comics, drawings, and
other awesome stuff
Thursday, June 15, 2017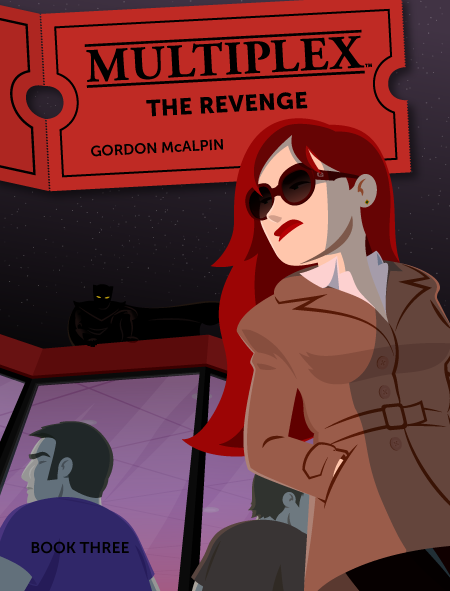 Multiplex: The Revenge (Book Three) is now available in the Multiplex Store! (Only regular/unsigned editions are available at this time; I'll add artist's editions once all of the Kickstarter rewards have been fulfilled.)
Multiplex: The Revenge collects chapters 11–15 of the series (strips #217–338, which ran from March 2008 to March 2009), plus over 30 bonus comics — including an all-new stories sets on opening night of The Dark Knight and Zack Snyder's Watchmen! If you miss Multiplex and would like to see more with these characters, the book collections are for you.
Head on over to the Multiplex Store and check it out today!
Other Recent Posts