Notes from the Manager
Related Strips: #513: So Serious; #514: A Flesh Wound; #515: Up and At 'Em; #517: Too Young
We're cutting away from the Mexican soap opera to pay some attention to the new recruits at the Multiplex 10, plus Calvin, who hasn't been seen in a while, but was once the new guy himself — and a bit of a cranky one. But as long-time readers know, he lightened up, eventually.
(And, yeah, the title of this two-part strip is probably a bit of a spoiler — but come on, these strips are basically horror movie parodies; you know what's going to happen, you just don't know how it's going to happen).
The last few strips caused a bit of controversy in the comments field, and I'm half afraid that this strip will do the same, since I brought up one of the great political arguments of our time: "soda" vs. "pop." I say "soda," personally, but I'm also not a Chicago native; apparently people from here say "pop." What do YOU say?
See you Monday, and have a safe Halloween. I know I will: I'm staying home to watch The Walking Dead.
Multiplex News & Updates
Bonus comics, drawings, and
other awesome stuff
Saturday, July 1, 2017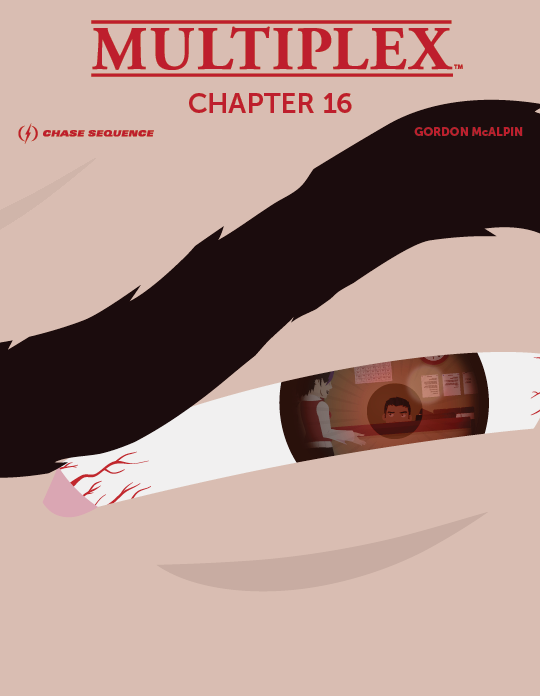 $3+ Patreon supporters get this one for free (until the next eBook is available), but for the rest of youse: The Multiplex: Chapter 16 eBook is now available!
Chapter 16 collects strips #339 –362 from the Multiplex archives, plus four bonus comics and one "extended scene" not found in the archives! Chapter 16 costs $1.99.
Supporting the Multiplex chapter eBooks helps make future Multiplex print collections possible. Thank you for your support!
Other Recent Posts