Notes from the Manager
Related Strips: #512: Say It, Don't Spray It
Thank you to everybody who made the Multiplex: Enjoy Your Show release party at Third Coast Comics a great time!
Before Thursday rolls around, the book will be officially on sale, but books are actually already shipping! The last batch of Kickstarter books (and some pre-orders) will be shipping TODAY.
Today and tomorrow, I'll be working on getting all of the Artist's Edition sketches drawn (I will probably share a couple of them with you at the Deleted Scenes blog, since I haven't had time to draw or write anything else in the past week to make it more interesting over there).
I hope to get the promised Black Dynamite review and a review of The Town up over there this week, so keep checking back. Short version of The Town: it's a terrific crime flick. Less heavy or thought-provoking than Gone Baby Gone by far, but smart, funny, and very, very tense in spots, with three great robberies anchoring the film.
Pre-orders for the Michael Bay is the Devil T-shirt are still going! We are about 10 shirts shy of printing up the shirts — so it's moving along, but it's not a sure thing yet. If we don't get them by October 4th, I'll be forced to cancel the orders and refund everybody. And that would make me sad, because I totally want one of these, too.
Multiplex News & Updates
Bonus comics, drawings, and
other awesome stuff
Saturday, May 20, 2017
Hello! If you're in the area, come meet me at Wizard World Philadelphia with Phil Kahn of Guilded Age. We'll be at Booth 1702. NOTE: I will only be there from June 2–4. No Thursday preview for me.
(Here's a floor plan for your planning pleasure.)
If you use the coupon code GUILDED, you can get 20% off your advanced ticket orders.
I will have copies of the brand-spankin'-new, not-even-officially-released Multiplex: The Revenge (Book Three) in tow, draw sketches (for monies), and if my iPad has any juice in it, I'll show you some behind the scenes stuff from the Multiplex 10 short, too.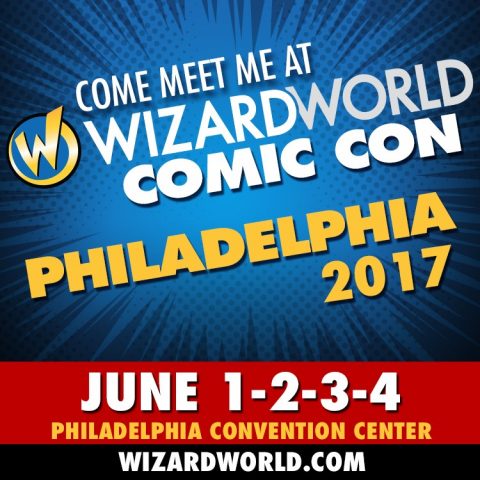 Other Recent Posts