Notes from the Manager
Related Strips: #8: The Blogger; #15: The Blogger Returns ; #46: The Blogger Strikes Back
There are a few other strips with the Blogger in them, but they're not as important.
There are probably a few of you who thought the last strip was a cliffhanger (I know at least one of you did, because he said so in a comment). Sorry. :) It wasn't a cliffhanger. It was an ending. I wasn't sure if I would revisit New Year's after midnight downstairs or not (and ultimately, obviously, decided not), but Jason and Becky's after-midnight time is between the two of them.
If it makes you feel better, they probably shared a friendly peck, but I know you guys, and I know some of you would have blown it out of proportion. ;)
Anyway. For those of you who don't follow the Deleted Scenes updates yet: I reviewed Tangled and The King's Speech last week! And I'll try to get a review of The Green Hornet up later this week (I'll be seeing it tomorrow night thanks to AICN's Capone).
Thanks to everybody who posted a guest strip in the last couple of weeks: Bill Walko, Iris Amelia, Daniel Farrelly, and Pizdzius Swedzioszek! I'll get them added to the Guest Strips section very soon, I swear. Holidays are hectic, y'know?
Multiplex News & Updates
Bonus comics, drawings, and
other awesome stuff
Saturday, July 1, 2017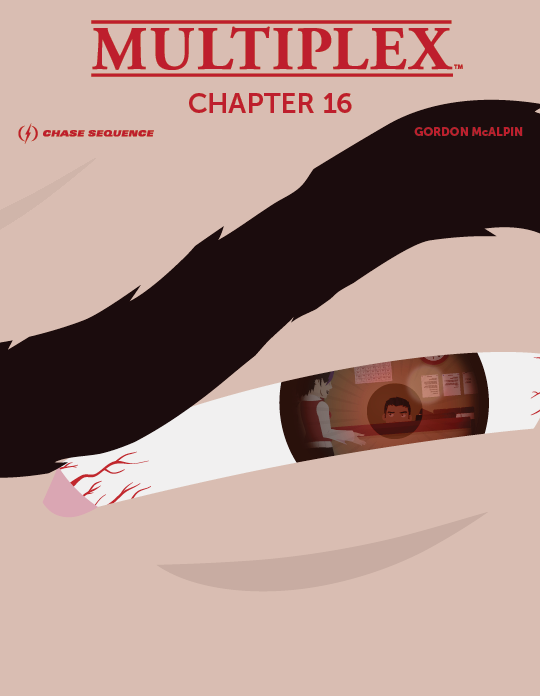 $3+ Patreon supporters get this one for free (until the next eBook is available), but for the rest of youse: The Multiplex: Chapter 16 eBook is now available!
Chapter 16 collects strips #339 –362 from the Multiplex archives, plus four bonus comics and one "extended scene" not found in the archives! Chapter 16 costs $1.99.
Supporting the Multiplex chapter eBooks helps make future Multiplex print collections possible. Thank you for your support!
Other Recent Posts