Notes from the Manager
Thanks to Pizdzius Swedzioszek (seriously!), who does Regnum Online: The Comic, a fan comic about an MMO I've never heard of. Lovely drawings, though, and I loved this guest strip.
You should also check out the latest Joe Loves Crappy Movies, wherein Joe borrows Kurt and Jason (again) in a shorter and better TRON: Legacy strip than I would've come up with, myself.
You Monday/Thursday-only people, will need to back up a day, since I surprise-posted a second regular update yesterday. I'll see you tomorrow with the second part to Wednesday's comic… or, you can vote at TopWebComics and see it today. (My hand-drawn guest strip for my own comic had to get bumped until next week, sorry.)
In case you're not following the Deleted Scenes blog, too, I recently posted a review of The King's Speech over there yesterday and will probably have a review of Tangled (a bit late, yes) up in the near future, as well.
I've been a bit slow in getting the other guest strips added to the Guest Strips section, but until I get around to that, you can find them via the calendar in the left sidebar!
Multiplex News & Updates
Bonus comics, drawings, and
other awesome stuff
Saturday, July 1, 2017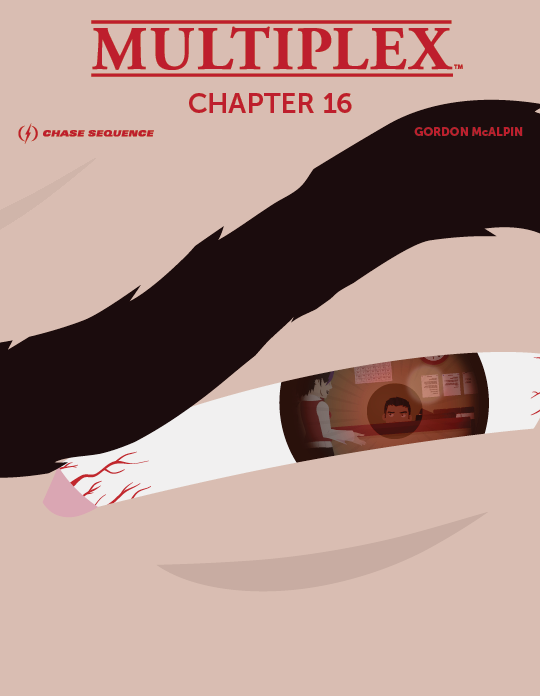 $3+ Patreon supporters get this one for free (until the next eBook is available), but for the rest of youse: The Multiplex: Chapter 16 eBook is now available!
Chapter 16 collects strips #339 –362 from the Multiplex archives, plus four bonus comics and one "extended scene" not found in the archives! Chapter 16 costs $1.99.
Supporting the Multiplex chapter eBooks helps make future Multiplex print collections possible. Thank you for your support!
Other Recent Posts