Notes from the Manager
Related Strips: #110: The Great Unifier; #275: Death Race, Part One; #276: Death Race, Part Two; #277: Death Race, Part Three; #278: Death Race, Part Four; #279: Death Race, Part Five; #280: Are You Ready for Some Football?; #281: If I Don't Like It, No One Can
If you don't pay attention to these sorts of things, Frumph.net is holding the Webcomics Readers Choice Awards right now, and they're currently in the voting stages. Multiplex's very own Angie Kurokami was nominated as "Best Supporting Character," so if you love Angie, please do go and show her your support! If she wins, I will do an (out of continuity) strip featuring Angie's acceptance speech!

Multiplex News & Updates
Bonus comics, drawings, and
other awesome stuff
Saturday, July 1, 2017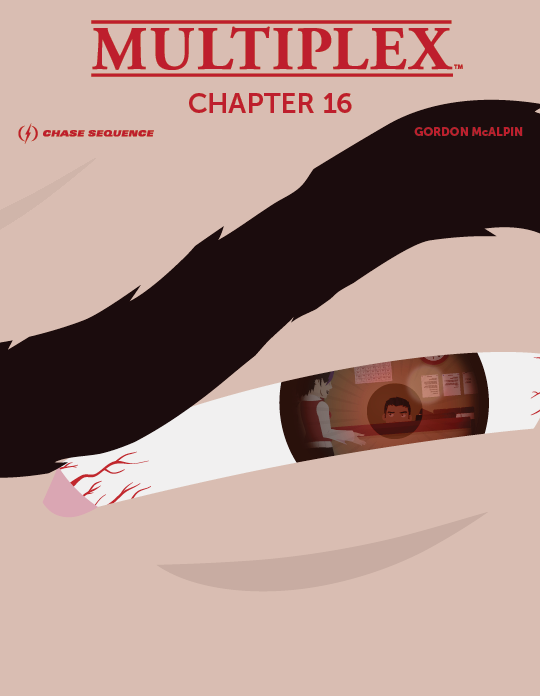 $3+ Patreon supporters get this one for free (until the next eBook is available), but for the rest of youse: The Multiplex: Chapter 16 eBook is now available!
Chapter 16 collects strips #339 –362 from the Multiplex archives, plus four bonus comics and one "extended scene" not found in the archives! Chapter 16 costs $1.99.
Supporting the Multiplex chapter eBooks helps make future Multiplex print collections possible. Thank you for your support!
Other Recent Posts