Notes from the Manager
Thanks are due to Joshua Daniel for today's guest strip. (I helped him out a little with the lettering and coloring, but it's Josh's comic.) Joshua isn't a webcartoonist, but has some stuff over at his deviantART page, if you'd like to see more!
This guest comic would've been a little more timely if I'd posted it before they started filming, but I needed to save it for a rainy day — or, in this case, for a day where I didn't have time to get the strip done myself, because I've driven 16+ hours (to Peoria and back) since Thursday and am pretty wiped out. (Kurt and Maggi's wedding was a lot of fun, of course, and they are headed off to Florida for their honeymoon now.)
Longtime readers know I don't like to use guest strips to replace my updates, but in this case, the two strips I had planned for this week work better as one longer strip, I think, so I'll just see you Thursday with a longer-than-usual strip.
Multiplex News & Updates
Bonus comics, drawings, and
other awesome stuff
Saturday, July 1, 2017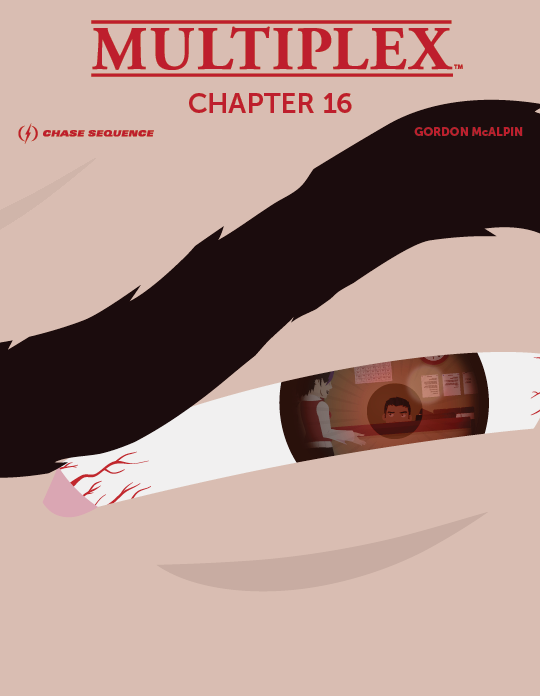 $3+ Patreon supporters get this one for free (until the next eBook is available), but for the rest of youse: The Multiplex: Chapter 16 eBook is now available!
Chapter 16 collects strips #339 –362 from the Multiplex archives, plus four bonus comics and one "extended scene" not found in the archives! Chapter 16 costs $1.99.
Supporting the Multiplex chapter eBooks helps make future Multiplex print collections possible. Thank you for your support!
Other Recent Posts