Notes from the Manager
Thanks are due to Joshua Daniel for today's guest strip. (I helped him out a little with the lettering and coloring, but it's Josh's comic.) Joshua isn't a webcartoonist, but has some stuff over at his deviantART page, if you'd like to see more!
This guest comic would've been a little more timely if I'd posted it before they started filming, but I needed to save it for a rainy day — or, in this case, for a day where I didn't have time to get the strip done myself, because I've driven 16+ hours (to Peoria and back) since Thursday and am pretty wiped out. (Kurt and Maggi's wedding was a lot of fun, of course, and they are headed off to Florida for their honeymoon now.)
Longtime readers know I don't like to use guest strips to replace my updates, but in this case, the two strips I had planned for this week work better as one longer strip, I think, so I'll just see you Thursday with a longer-than-usual strip.
Multiplex News & Updates
Bonus comics, drawings, and
other awesome stuff
Thursday, June 15, 2017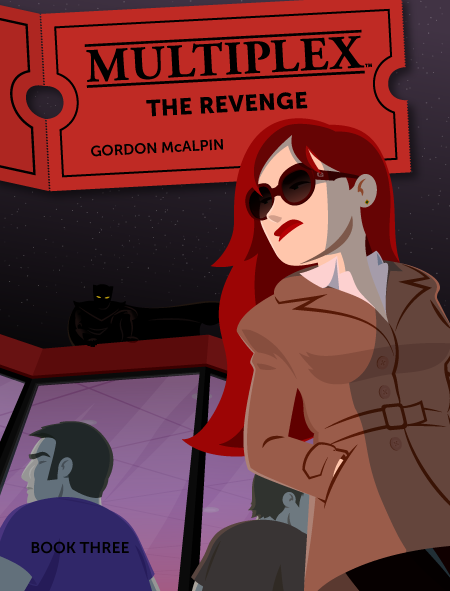 Multiplex: The Revenge (Book Three) is now available in the Multiplex Store! (Only regular/unsigned editions are available at this time; I'll add artist's editions once all of the Kickstarter rewards have been fulfilled.)
Multiplex: The Revenge collects chapters 11–15 of the series (strips #217–338, which ran from March 2008 to March 2009), plus over 30 bonus comics — including an all-new stories sets on opening night of The Dark Knight and Zack Snyder's Watchmen! If you miss Multiplex and would like to see more with these characters, the book collections are for you.
Head on over to the Multiplex Store and check it out today!
Other Recent Posts