Notes from the Manager
Related Strips: #765: Happy to See You; #766: Say Hello to My Little Friend
I'm going to try for three strips this week, so I can finish up Book 6 before 2012 is up. Cross your fingers for me! Work on Book 2 has re-commenced, as well, but will likely not really get cracking until after Book 6 is over.
I did want to take a short break between Book 6 and Book 7, so if anybody with a webcomic (or portfolio website) to promote is interested in ponying up a guest comic, get a hold of me!
Whether or not Christmas is your thing, have a safe and happy next couple of days. And be particularly nice to your movie theater employees, because it's a busy day for them. Cool? Cool.
(Thanks to my friend Dana for help coming up with the title.)
Multiplex News & Updates
Bonus comics, drawings, and
other awesome stuff
Saturday, July 1, 2017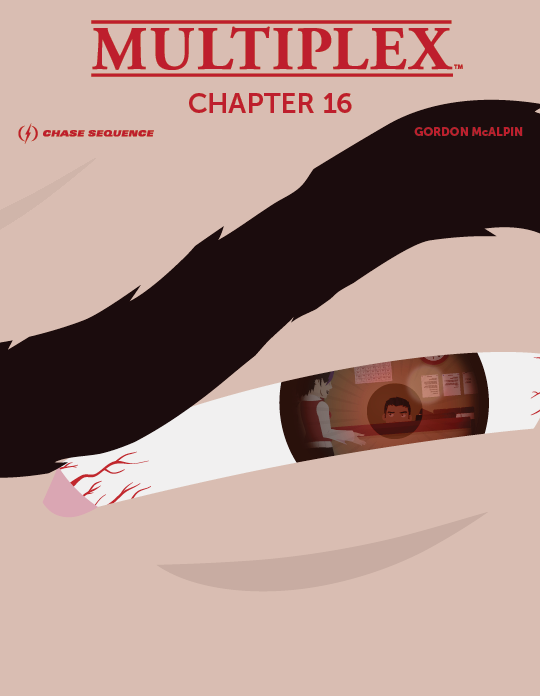 $3+ Patreon supporters get this one for free (until the next eBook is available), but for the rest of youse: The Multiplex: Chapter 16 eBook is now available!
Chapter 16 collects strips #339 –362 from the Multiplex archives, plus four bonus comics and one "extended scene" not found in the archives! Chapter 16 costs $1.99.
Supporting the Multiplex chapter eBooks helps make future Multiplex print collections possible. Thank you for your support!
Other Recent Posts