Notes from the Manager
Related Strips: #680: The End Is the Beginning Is the End
If you want a better look at Kurt's T-shirt, vote for Multiplex over at TopWebComics.
Longtime readers will notice a somewhat familiar widget off to the right. This time around, I'd like to keep the amount of Kickstarter whoring in the Notes from the Manager to an absolute minimum, so just head over to this Deleted Scenes post to read more about that — or just go straight to the Multiplex: Book 2 Kickstarter page.
I do need to make this post long enough so that the widget doesn't break my layout, though…
Um. So yeah.
If you have any questions about the Kickstarter project, feel free to ask me about it over in the Deleted Scenes post or on the Kickstarter project page itself. I'm happy to answer them.
Damn. Need a little more.
Thank you for reading. You've been unbelieveably supportive of this silly little comic of mine for the last seven years, and I feel bad asking for your assistance yet… again… but hey. At least it's not something for nothing, right?
Multiplex News & Updates
Bonus comics, drawings, and
other awesome stuff
Saturday, July 1, 2017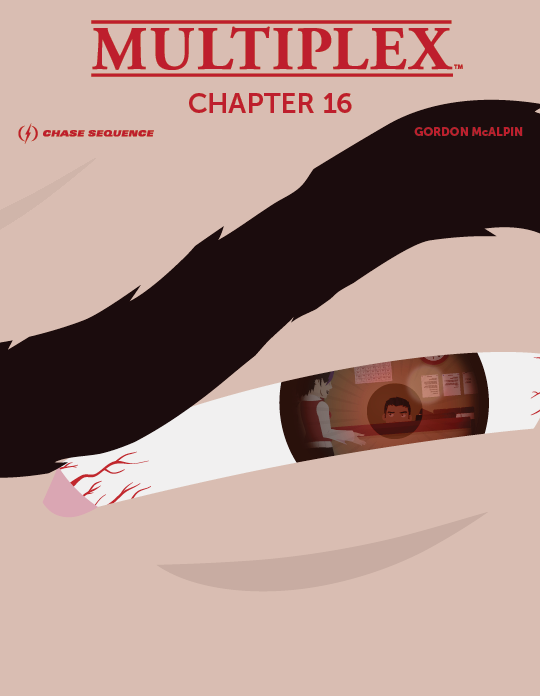 $3+ Patreon supporters get this one for free (until the next eBook is available), but for the rest of youse: The Multiplex: Chapter 16 eBook is now available!
Chapter 16 collects strips #339 –362 from the Multiplex archives, plus four bonus comics and one "extended scene" not found in the archives! Chapter 16 costs $1.99.
Supporting the Multiplex chapter eBooks helps make future Multiplex print collections possible. Thank you for your support!
Other Recent Posts