Notes from the Manager
It looks like there will be two more updates in this arc, but there will be three updates next week. (One of them's kind of long, so I need a little extra time to finish it.) I want to get next weeks' strips polished off this week, so I can devote all of next week to the prequel comic for Book 1.
Regarding Becky's comment in panel 5, I know somebody will probably jump on me about that, but I'm referring to a 2005 Nature paper that revised the estimate of similarity between human and chimpanzee DNA down from 98% to about 96%. Obviously, "similarity" is, at least to some extent, a subjective thing. A December 2006 paper in PLoS ONE pinned it at about 93% and others say it's even lower. Anyway. They're similar.
By the way, since Monday's is already done, and it's just a four-panel sequence (read: no joke) tying together this and the Wednesday comic, feel free to read it early by voting at TopWebcomics!
Multiplex News & Updates
Bonus comics, drawings, and
other awesome stuff
Saturday, July 1, 2017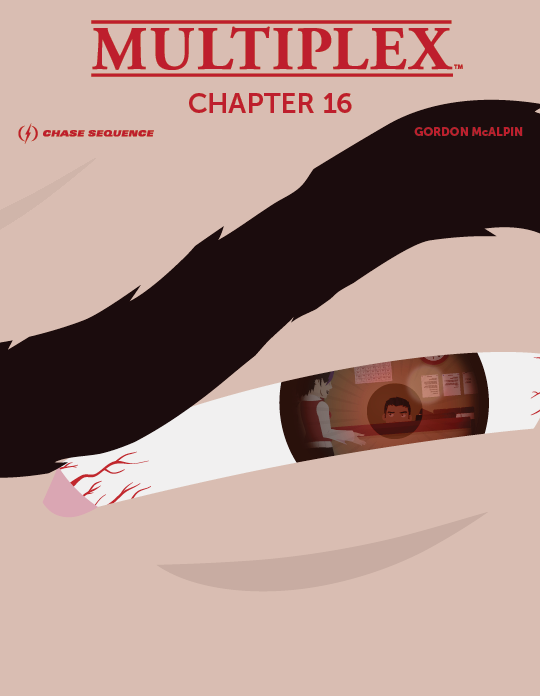 $3+ Patreon supporters get this one for free (until the next eBook is available), but for the rest of youse: The Multiplex: Chapter 16 eBook is now available!
Chapter 16 collects strips #339 –362 from the Multiplex archives, plus four bonus comics and one "extended scene" not found in the archives! Chapter 16 costs $1.99.
Supporting the Multiplex chapter eBooks helps make future Multiplex print collections possible. Thank you for your support!
Other Recent Posts