Notes from the Manager
This is the first of… three or four, depending on how I end up breaking apart the next few updates.
Splice, for the uninitiated, is the latest film from Cube writer-director Vincenzo Natali. It's been getting some fantastic reviews — and a mess of scathing ones to balance things out a bit. If you've seen the trailer, you're probably expecting an sci-fi-horror/action-thriller like Species.
But where Species was pretty much a crap action movie, it had one thing going for it — Natasha Henstridge naked (and a lot of it); with Splice, there's very little in the way action (or frights) to speak of — despite the trailers, it's going for more of a thinking-man's sci-fi approach — and that's all well and good if you've got a great script like last year's Moon.
Unfortunately, Splice does not — for reasons I'll get into in the next strip, so I won't lay them out here. It's just another "science is bad" tale, but it's neither smart enough or fun enough to pull off that inherently dodgy premise.
Multiplex News & Updates
Bonus comics, drawings, and
other awesome stuff
Saturday, July 1, 2017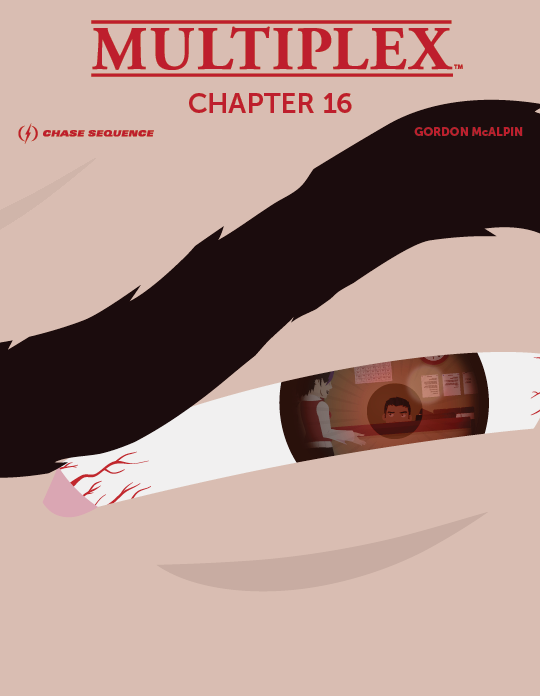 $3+ Patreon supporters get this one for free (until the next eBook is available), but for the rest of youse: The Multiplex: Chapter 16 eBook is now available!
Chapter 16 collects strips #339 –362 from the Multiplex archives, plus four bonus comics and one "extended scene" not found in the archives! Chapter 16 costs $1.99.
Supporting the Multiplex chapter eBooks helps make future Multiplex print collections possible. Thank you for your support!
Other Recent Posts