Notes from the Manager
Related Strips: #308: Twilight of the Nerds
The comic Keith is reading is The Night Projectionist, by Bob Heske and Diego Yapura, a horror comic (in the vein of the old EC horror comics, but with a fresh, modern flavor) about — yep — a mysterious projectionist who has to protect a movie theater full of small-town yokels from a vampire attack. (No, this was not a paid product placement, although I almost made a product placement joke in this strip — but it felt too much like I was breaking the fourth wall.)
The first issue is now available at fine local comics shops everywhere (or at Heavy Ink, if you want to order it online). It's also being serialized online in black and white as a Night Projectionist Noir (the first twelve pages are up so far, and it almost looks cooler in black and white). This first issue is all set-up, though; the second issue is where the fun really begins. If reading isn't your thing, you can also wait for the movie adaptation from Myriad Pictures, which has already been announced.
Thanks are due to Studio 407 and Bob Heske for permission to use the cover art in this comic.
Multiplex News & Updates
Bonus comics, drawings, and
other awesome stuff
Saturday, July 1, 2017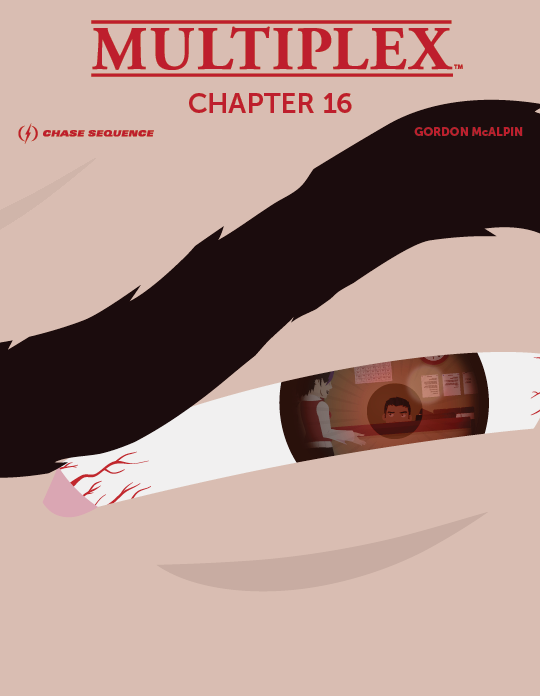 $3+ Patreon supporters get this one for free (until the next eBook is available), but for the rest of youse: The Multiplex: Chapter 16 eBook is now available!
Chapter 16 collects strips #339 –362 from the Multiplex archives, plus four bonus comics and one "extended scene" not found in the archives! Chapter 16 costs $1.99.
Supporting the Multiplex chapter eBooks helps make future Multiplex print collections possible. Thank you for your support!
Other Recent Posts