Notes from the Manager
Yeah, yeah. The funny bit (to me, anyway) is in the first few panels, and there isn't really a punchline. Anyway, merry Christmas, if that's your bag.
Oh, and in case you haven't actually seen the it in the week since it's been released to the interweb: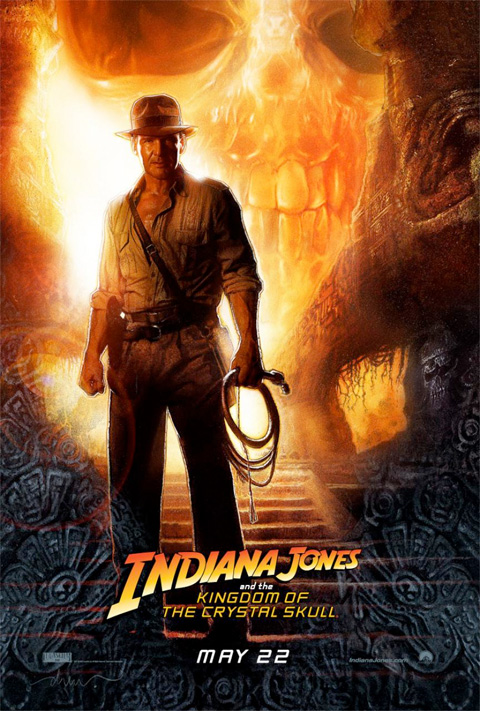 As with all the previous Indy posters, it's another beautiful piece by Drew Struzan. So far so good, Spielberg & Co. Don't let us down! (Please.)
Become a Multiplex patron
Multiplex is supported by Andrew Hathaway at Can't Stop the Movies, A Fan of Coherence, and readers like you via PATREON. Help keep the Multiplex 10 open for business by becoming a patron today!
Patron rewards include:
Free eBooks!
Multiplex Movie Reviews and other bonus comics
Character doodles!
Invites to Google Hangouts!
Sneak peeks at early and in-progress strips and artwork!
and MORE!
Deleted Scenes Blog
Bonus comics, drawings,
movie trailers and more
Monday, June 1, 2015
I'm happy to announce that Gumroad now accepts PayPal as a payment option. Gumroad, for those of you who have no idea what I'm talking about, is the service that powers the eBook sales I use in the Comics section of the Multiplex website — like, for Chapters 1–5 and Chapters 6–10 on the Book pages, or the pages for Multiplex: Enjoy Your Show and Multiplex: There and Back Again.
So if you've ever wanted the Chapter eBooks but don't want to sign up for an account with the Multiplex Store and are wary of sharing your credit card information with Gumroad, you can now use PayPal instead!
Other Recent Posts