Notes from the Manager
Yeah, yeah. The funny bit (to me, anyway) is in the first few panels, and there isn't really a punchline. Anyway, merry Christmas, if that's your bag.
Oh, and in case you haven't actually seen the it in the week since it's been released to the interweb: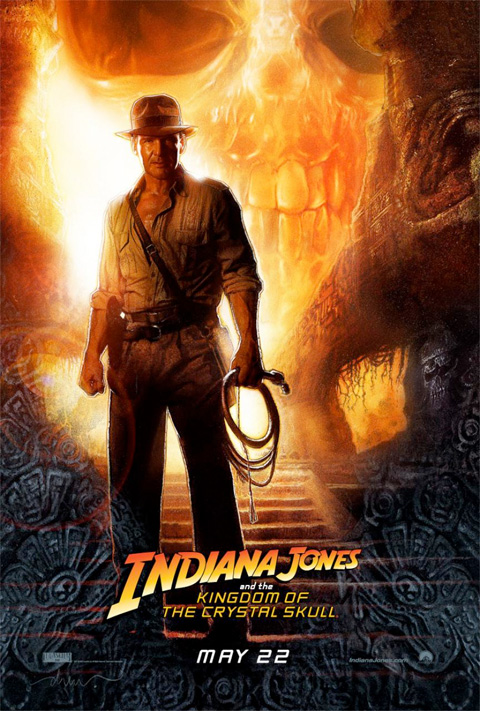 As with all the previous Indy posters, it's another beautiful piece by Drew Struzan. So far so good, Spielberg & Co. Don't let us down! (Please.)
Become a Multiplex patron
Multiplex is supported by Andrew Hathaway at Can't Stop the Movies and readers like you via PATREON. Help keep the Multiplex 10 open for business by becoming a patron today!
Patron rewards include:
A free eBook every month (or so)!
Multiplex Movie Reviews and other bonus comics
Character doodles!
Invites to Google Hangouts!
Sneak peeks at early and in-progress strips and artwork!
and MORE!
Deleted Scenes Blog
Bonus comics, drawings,
movie trailers and more
Thursday, April 17, 2014
This apparently hit big at Sundance, and who doesn't like Jean-Ralphio's sister on Parks & Rec? Okay, maybe a lot of people, but Jenny Slate is fuckin' funny. Anyway. Obvious Child is an indie comedy-drama about a young potty-mouth comedian (Slate) who finds out she's pregnant and… just watch this.

Obvious Child was written and directed by Gillian Robespierre. It hits theaters on June 6, 2014. It's so indie, its official movie site is on Tumblr.
Other Recent Posts