Notes from the Manager
Thanks to Tom Brazelton of the recently ended Theater Hopper for today's guest strip. This one is actually sort of a passing of the torch strip for this character, Jimmy. If you read Theater Hopper regularly, you'll know him from that comic and possibly have seen Tom's recent announcement that he'll be joining the Multiplex 10 crew starting in Book 7, taking on a Shift Supervisor position. Tom's one of my best buds in webcomics, and I'm really happy to keep Jimmy alive for a little longer (mwah ha ha ha… kidding).
Whether or not you've read Theater Hopper, though, please check out Tom's recently launched Kickstarter project for Theater Hopper eBooks! It's a really funny strip, chock full of movie jokes (oh man, do you guys remember when I used to do movie jokes? memories…), and I even make a cameo in it once in a while. It's good times!
Oh, and sharp-eyed readers will notice that the URL in the copyright line for this doesn't actually say Theater Hopper — it says Midwestern Nice. What's Midwestern Nice?! I'm not telling. Mostly because I don't know. But I'm still not telling!
See you Thursday with one last guest strippy sort of thing. Book 7 starts on Monday.
Multiplex News & Updates
Bonus comics, drawings, and
other awesome stuff
Saturday, July 1, 2017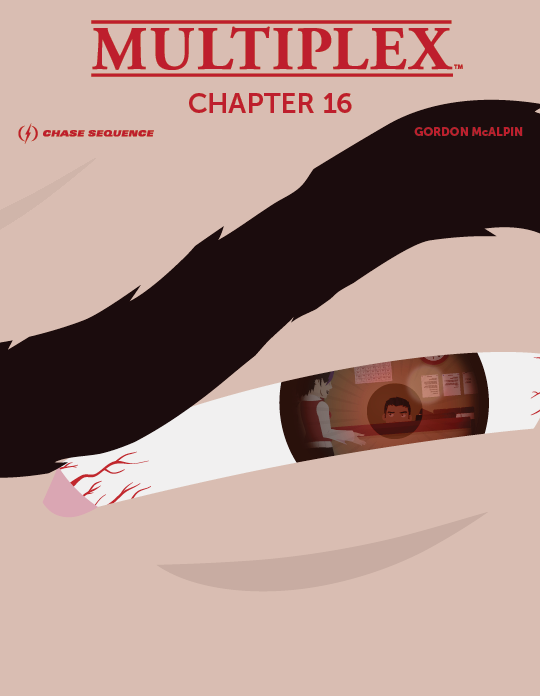 $3+ Patreon supporters get this one for free (until the next eBook is available), but for the rest of youse: The Multiplex: Chapter 16 eBook is now available!
Chapter 16 collects strips #339 –362 from the Multiplex archives, plus four bonus comics and one "extended scene" not found in the archives! Chapter 16 costs $1.99.
Supporting the Multiplex chapter eBooks helps make future Multiplex print collections possible. Thank you for your support!
Other Recent Posts