Notes from the Manager
So I'm doing a few guest strips between Book 6 and 7, it looks like. Possibly to be followed by a short, self-contained storyline that doesn't have anything to do with anything (and maybe not even Multiplex-related). It's all in the interest of giving me time to map out the start of Book 7 a little more clearly.
This guest comic was written and drawn by some guy named Gordon McAlpin…? I guess he used to do a comic called Stripped Books a long time ago. Anyway, this was colored by the inimitable Joe Dunn of Joe Loves Crappy Movies and Another Video Game Webcomic, too, so thanks, Joe! And thanks again to Jaydot Sloane of Vanity Games for Wednesday's guest comic.
See you on Monday with more comics of some kind!
Multiplex News & Updates
Bonus comics, drawings, and
other awesome stuff
Saturday, July 1, 2017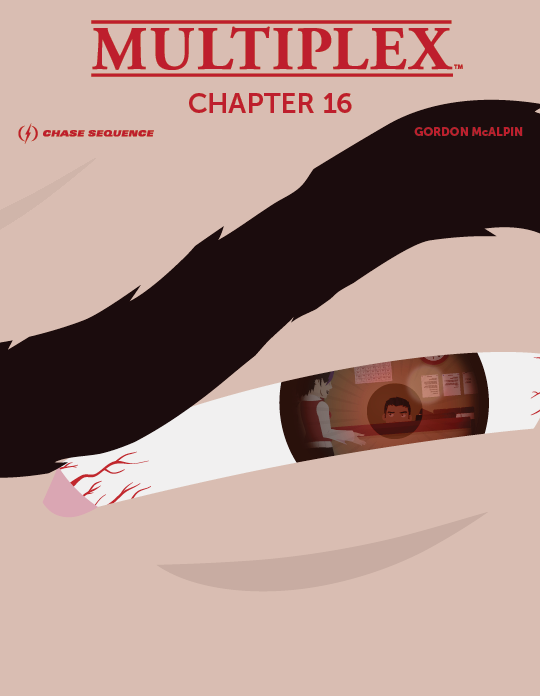 $3+ Patreon supporters get this one for free (until the next eBook is available), but for the rest of youse: The Multiplex: Chapter 16 eBook is now available!
Chapter 16 collects strips #339 –362 from the Multiplex archives, plus four bonus comics and one "extended scene" not found in the archives! Chapter 16 costs $1.99.
Supporting the Multiplex chapter eBooks helps make future Multiplex print collections possible. Thank you for your support!
Other Recent Posts