Notes from the Manager
Related Strips: #8: The Blogger; #680: The End Is the Beginning Is the End; #686: Reshoot/Recap
If you couldn't tell that that was Zombie Blogger on top of Becky, hopefully the title clued you in.
The other zombie is one of the Multiplex Movie Sponsors: Chris Hennes! He'll be back on Thursday, when this arc continues.
A massive, heartfelt thank you to everybody who steeped up after last Thursday's call to action regarding the Kickstarter fundraiser for Book Two! 299 300 very generous backers (as of this writing) have made Book Two possible. It will happen. I'm targetting a March 2013 publication date at this point, but it might be sooner than that. My distributor has a little bit of say, as does whichever printing company I go with, of course.
I'm still recovering from my cold, and have a large freelance project that I should have started on last week to get to, but starting next week, I will be working on Multiplex and Multiplex: There and Back Again (Book Two) full time. Thank you (again) to everybody who has made this possible.

(Well, almost entirely full time. I will still be taking occasional smaller illustration or production projects because I can't leave my regular clients hanging. I need to have work to go back to after Book Two is completed!)
While the pressure is off now, check out this Deleted Scenes post, because there are some incentives for pushing us even further past the goal.
Oh, related to that — at the request of a few readers who are unable to pledge via Kickstarter (because of Amazon Payments or whatever), I will be opening up a second avenue for donating toward the production of Book Two for PayPal users. I expect to launch that on Thursday, after the Kickstarter project has ended. More details then…
Multiplex News & Updates
Bonus comics, drawings, and
other awesome stuff
Saturday, July 1, 2017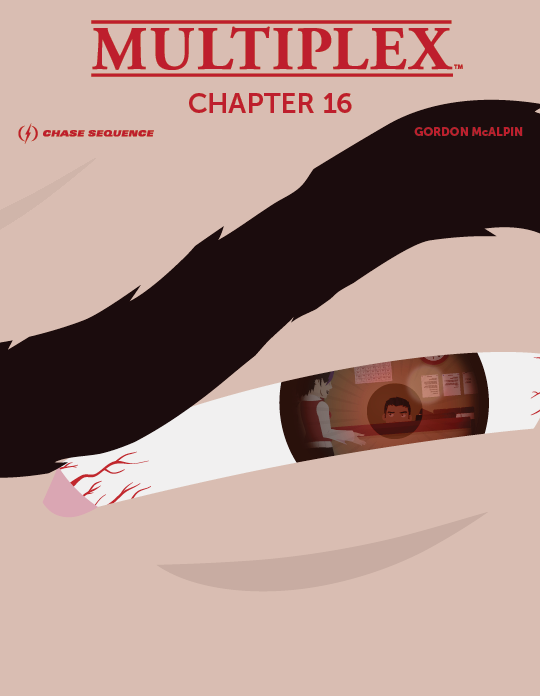 $3+ Patreon supporters get this one for free (until the next eBook is available), but for the rest of youse: The Multiplex: Chapter 16 eBook is now available!
Chapter 16 collects strips #339 –362 from the Multiplex archives, plus four bonus comics and one "extended scene" not found in the archives! Chapter 16 costs $1.99.
Supporting the Multiplex chapter eBooks helps make future Multiplex print collections possible. Thank you for your support!
Other Recent Posts