Notes from the Manager
Related Strips: #584: Who Can It Be Now?
Thanks to everyone who came out to visit me at Penguicon (and to everyone who came out to Penguicon and let me sucker them into buying a book, too). I had a great time, even though I mostly hid in my hotel room at night while all the poly sci-fi kids got there grooves on, working on this masochistically long, talky strip… and playing Civ 5 or Portal 2. (All work and no play makes Gordon a dull boy…)
Duncan and Angie are back! And Duncan actually talks a little more this time! (He's a quiet guy.) And Angie has a new haircut!
I hope you all had a great weekend. I'm going to sleep forever now.
Multiplex News & Updates
Bonus comics, drawings, and
other awesome stuff
Saturday, July 1, 2017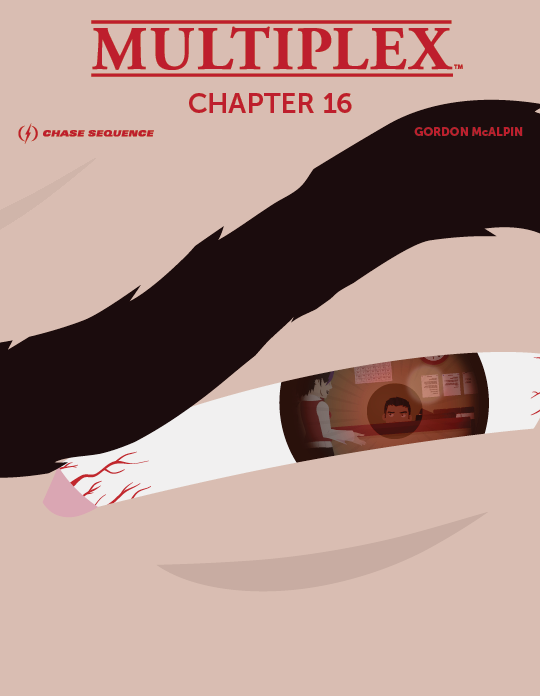 $3+ Patreon supporters get this one for free (until the next eBook is available), but for the rest of youse: The Multiplex: Chapter 16 eBook is now available!
Chapter 16 collects strips #339 –362 from the Multiplex archives, plus four bonus comics and one "extended scene" not found in the archives! Chapter 16 costs $1.99.
Supporting the Multiplex chapter eBooks helps make future Multiplex print collections possible. Thank you for your support!
Other Recent Posts