Notes from the Manager
Related Strips: #521: Oops, I Did It Again
One thing I heard from people at the cons I've been at recently is a (mild) complaint about my "irregular" update schedule. So rather than post this as two separate strips, I figured I'd just post the whole thing on Thursday, instead. You can pretend the top three tiers are one strip, and the bottom three are another, though. It works the same either way, to me.
Speaking of conventions, as I mentioned on Monday, I am appearing at one last convention for the rest of the year (I think): Indiana natives, please stop by and visit me at the Indianapolis Comic Book & Toy Convention on Sunday, October 24th from 9:30 am to 3:30 pm. It'll be at the Ramada Inn I-70, located at East 6990 East 21st Street, in Indianapolis, Indiana. I'll have the book, some T-shirts, and of course I'll be doing sketches and that sort of thing, as well.
Unless I add something to my calendar soon, it looks like the next con I attend will be Emerald City in early March — and I've just added SPACE to my convention calendar for late March 2011, which means I won't be attending C2E2, despite it being in Chicago. (Crazy, I know!) For more information on any of these cons, click through the links in the Upcoming Events sidebar thingy.
Multiplex News & Updates
Bonus comics, drawings, and
other awesome stuff
Saturday, May 20, 2017
Hello! If you're in the area, come meet me at Wizard World Philadelphia with Phil Kahn of Guilded Age. We'll be at Booth 1702. NOTE: I will only be there from June 2–4. No Thursday preview for me.
(Here's a floor plan for your planning pleasure.)
If you use the coupon code GUILDED, you can get 20% off your advanced ticket orders.
I will have copies of the brand-spankin'-new, not-even-officially-released Multiplex: The Revenge (Book Three) in tow, draw sketches (for monies), and if my iPad has any juice in it, I'll show you some behind the scenes stuff from the Multiplex 10 short, too.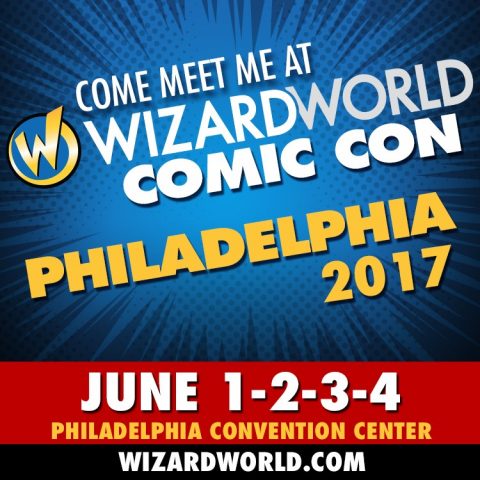 Other Recent Posts