Notes from the Manager
Aaaand, that's the end of this arc, more or less. Obviously, things will be followed through with, because we've got a whole lot of comics left in Book 5. :)
I've added a few new prints to the selections, including #100 panel 7 (the Texas Chainsaw Massacre panel) and #355 panel 7 (the popular panel of the girls in their Star Trek uniforms) and large prints of the three classic movie theaters that Jason and Devi have visited in the past. I'm sure the movie theater print will only appeal to a handful of people, but… whatevs. I'm proud of those drawerings.
As always, if there are other panels or strips that you'd like to see prints of, just let me know!
UPDATE: By the way, in case you don't remember Chewie not getting a medal, here's the clip:
And now we know what Chewie's saying just before the credits roll: "Where's my fuckin' medal?!"
Multiplex News & Updates
Bonus comics, drawings, and
other awesome stuff
Saturday, July 1, 2017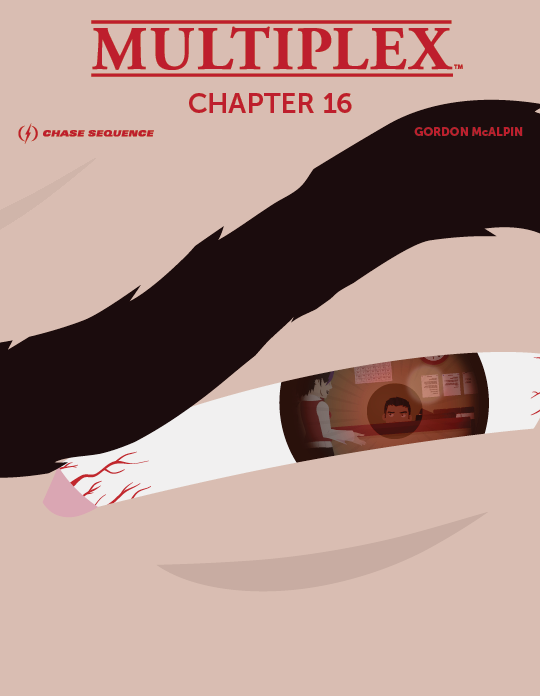 $3+ Patreon supporters get this one for free (until the next eBook is available), but for the rest of youse: The Multiplex: Chapter 16 eBook is now available!
Chapter 16 collects strips #339 –362 from the Multiplex archives, plus four bonus comics and one "extended scene" not found in the archives! Chapter 16 costs $1.99.
Supporting the Multiplex chapter eBooks helps make future Multiplex print collections possible. Thank you for your support!
Other Recent Posts