Notes from the Manager
For the non-Hindus, the Pancha Ganapati is a five-day festival in honor of Ganesha, the patron of the arts and sciences, the Lord of Beginnings and the Lord of Obstacles. He is revered (and worshipped) not only by Hindus, but also Buddhists, Jains, and other religions. It was created about twenty years ago by American Hindus and is celebrated from December 21st through December 25th — so it sort of borrows a Christian tradition of putting holidays on top of other holidays so that its followers don't feel left out. (Like Christmas and the pagan mid-winter feasts.)
Along those lines, Sita Sings the Blues is a terrific 2008 animated film by cartoonist Nina Paley. It is, as Jason describes, a slightly irreverent animated version of the Ramayana with 1920's jazz songs (all sung by Annette Hanshaw). It's also quite a lovely film, and since it's available for download for free (even in high definition), I urge you all to check it out.
Here's its trailer:
Multiplex News & Updates
Bonus comics, drawings, and
other awesome stuff
Saturday, July 1, 2017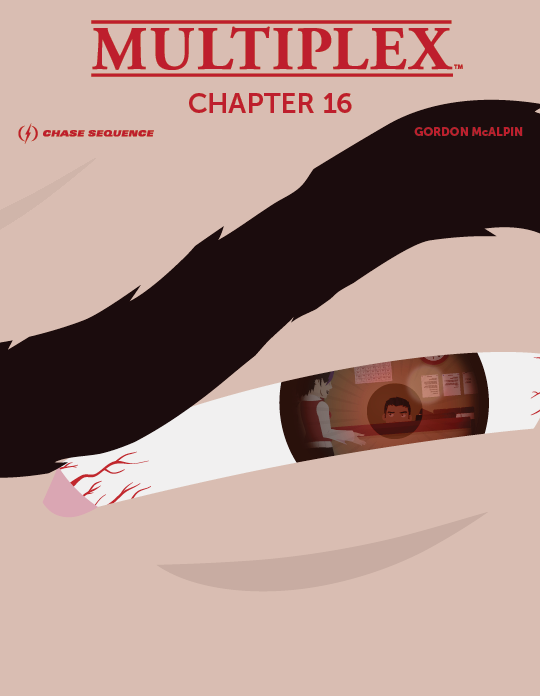 $3+ Patreon supporters get this one for free (until the next eBook is available), but for the rest of youse: The Multiplex: Chapter 16 eBook is now available!
Chapter 16 collects strips #339 –362 from the Multiplex archives, plus four bonus comics and one "extended scene" not found in the archives! Chapter 16 costs $1.99.
Supporting the Multiplex chapter eBooks helps make future Multiplex print collections possible. Thank you for your support!
Other Recent Posts