Notes from the Manager
Related Strips: #334: Neil Explains It All, Part One; #335: Neil Explains It All, Part Two
Incidentally, that's a Tomb Raider poster in the background of Franklin's apartment, featuring Angelina Jolie (plus one hell of a padded bra) from before she forgot how to eat. The games on his screens are World of Warcraft (which I don't play and never have) and EVE Online (which I am currently addicted to).
EDIT: Life is strange. In the forum, gproject posted a link to this article about Chinese workers making a (not terribly lucrative) living off of gold farming in WoW, over at the Guardian's site. Coincidentally enough, it was posted today.
Apparently, the interviews in the article were facilitated by a documentary filmmaker working on a film about the Chinese gold farms called Play Money. That should be an interesting one.…
A statistic from Advanced Economic Research Systems (found at the Play Money site; also cited in a GameSpot article) stated that in January and February of 2005, "top sellers made more than $44,000 USD each month" from gold farming. Jeez, and I thought I was being unrealistic.
Multiplex News & Updates
Bonus comics, drawings, and
other awesome stuff
Saturday, July 1, 2017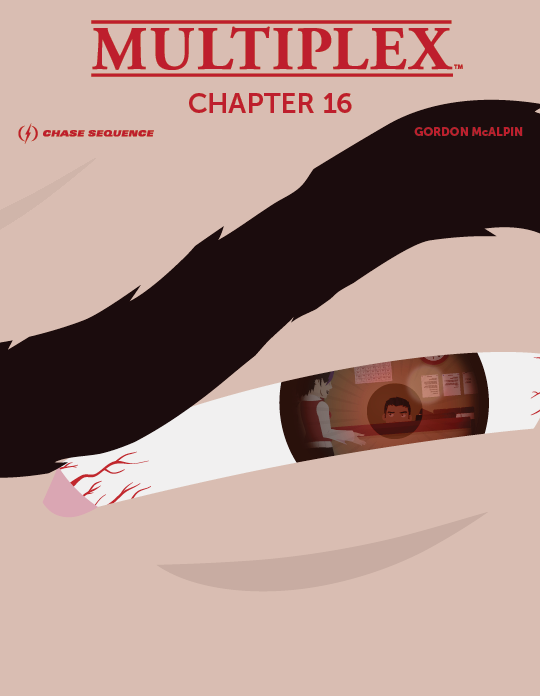 $3+ Patreon supporters get this one for free (until the next eBook is available), but for the rest of youse: The Multiplex: Chapter 16 eBook is now available!
Chapter 16 collects strips #339 –362 from the Multiplex archives, plus four bonus comics and one "extended scene" not found in the archives! Chapter 16 costs $1.99.
Supporting the Multiplex chapter eBooks helps make future Multiplex print collections possible. Thank you for your support!
Other Recent Posts