SPOILER WARNING: This strip contains a minor spoiler for the new Indiana Jones movie.
#238: Daddy Issues All Over Again
May 29, 2008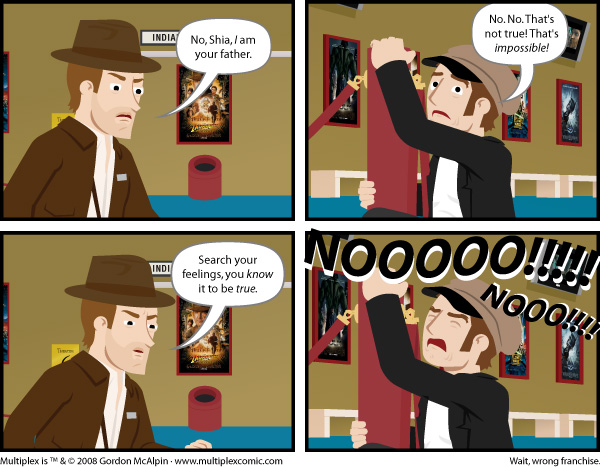 Notes from the Manager
Same spoiler as in the strip (highlight to read): I guess on the bright side, "Mutt" Williams (a.k.a. Henry Jones III, a.k.a. Shia LaBeouf) has a better relationship with his father than Luke Skywalker.
Affiliate Link: Shop at Amazon.com and support Multiplex
Bonus comics, drawings, and
movie trailers from Gordon