#216: Back Where You Belong
March 20, 2008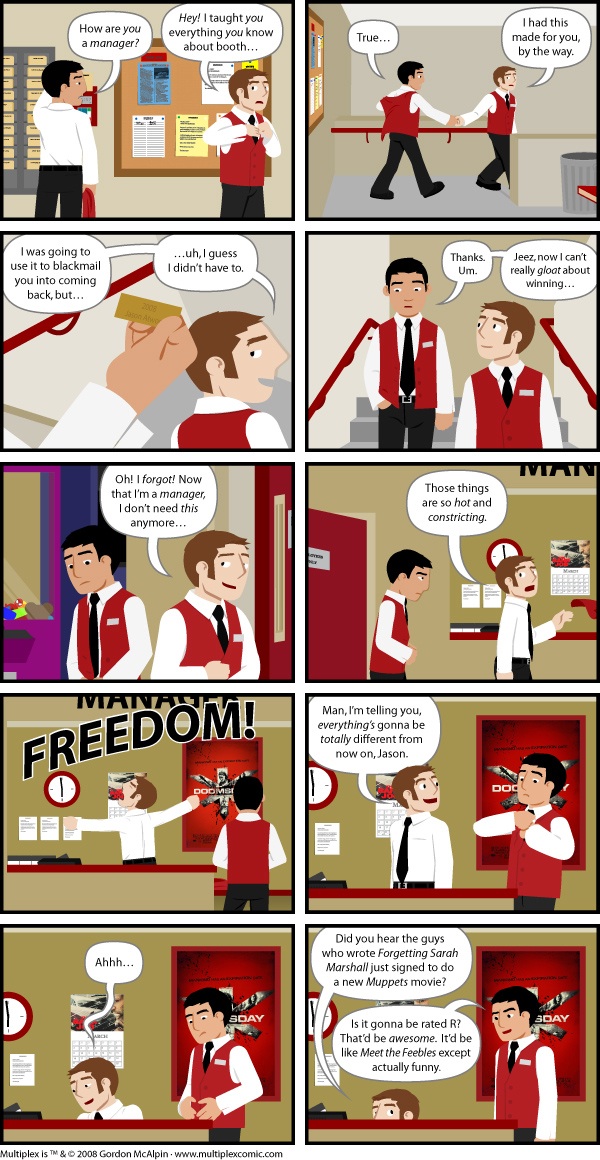 Notes from the Manager
Okay. If you don't know what Forgetting Sarah Marshall is, check out trailer here:
If you don't know what Peter Jackson's Meet the Feebles is, watch the beginning over at YouTube.
(If you actually think that movie is funny… I disagree.)
If you don't get the real joke (sort of) in the strip — last three panels, really — then you need to read through the archives. (And that's not even all of them.)
And, finally, if you think the title is a .38 Special reference, you're right.
Whew.
Donation Links: Help support the strip via PayPal or Dwolla — or buy something from The Multiplex Store!
Deleted Scenes Blog
Bonus comics, drawings,
movie trailers and more
Tuesday, December 10, 2013
Squeeeeeeeeeeeeee.
Godzilla returns to theaters courtesy director Gareth Edwards (and Warner Bros. Pictures and Legendary Pictures) on May 16, 2014.
Other Recent Posts