Notes from the Manager
Related Strips: #468: It's a Miracle; #608: Sorted Out; #1202: The Last Reel, Part Two
Chris here is the last remaining Multiplex "supporting character" from the Book Three Kickstarter. Say hi, Chris LeFevre. Sorry if he doesn't look much like you.
"Little Neo" is also known as "The Golden Child" or just Ted. He had a growth spurt a while back, but I forget which strip.
Francis is new.
Also, since Multiplex is ending in the next couple of months, I have started a tinyletter so you people can stalk me more easily. I'll use it to send uh tinyletters about my upcoming (Multiplex and non-Multiplex) projects and junk like that. It's basically a very simple e-mail newsletter. I won't use it often; just to give you the heads up on Kickstarter projects launching and whatnot, since not everyone can afford to support my creative endeavours via Patreon.
Multiplex News & Updates
Bonus comics, drawings, and
other awesome stuff
Thursday, June 15, 2017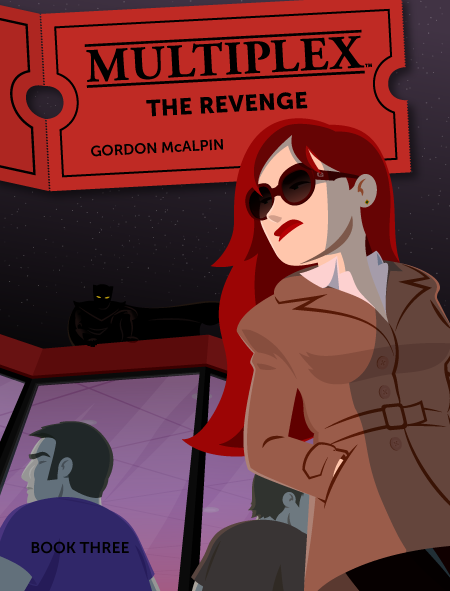 Multiplex: The Revenge (Book Three) is now available in the Multiplex Store! (Only regular/unsigned editions are available at this time; I'll add artist's editions once all of the Kickstarter rewards have been fulfilled.)
Multiplex: The Revenge collects chapters 11–15 of the series (strips #217–338, which ran from March 2008 to March 2009), plus over 30 bonus comics — including an all-new stories sets on opening night of The Dark Knight and Zack Snyder's Watchmen! If you miss Multiplex and would like to see more with these characters, the book collections are for you.
Head on over to the Multiplex Store and check it out today!
Other Recent Posts