Notes from the Manager
Related Strips: #468: It's a Miracle; #608: Sorted Out; #1202: The Last Reel, Part Two
Chris here is the last remaining Multiplex "supporting character" from the Book Three Kickstarter. Say hi, Chris LeFevre. Sorry if he doesn't look much like you.
"Little Neo" is also known as "The Golden Child" or just Ted. He had a growth spurt a while back, but I forget which strip.
Francis is new.
Also, since Multiplex is ending in the next couple of months, I have started a tinyletter so you people can stalk me more easily. I'll use it to send uh tinyletters about my upcoming (Multiplex and non-Multiplex) projects and junk like that. It's basically a very simple e-mail newsletter. I won't use it often; just to give you the heads up on Kickstarter projects launching and whatnot, since not everyone can afford to support my creative endeavours via Patreon.
Multiplex News & Updates
Bonus comics, drawings, and
other awesome stuff
Saturday, July 1, 2017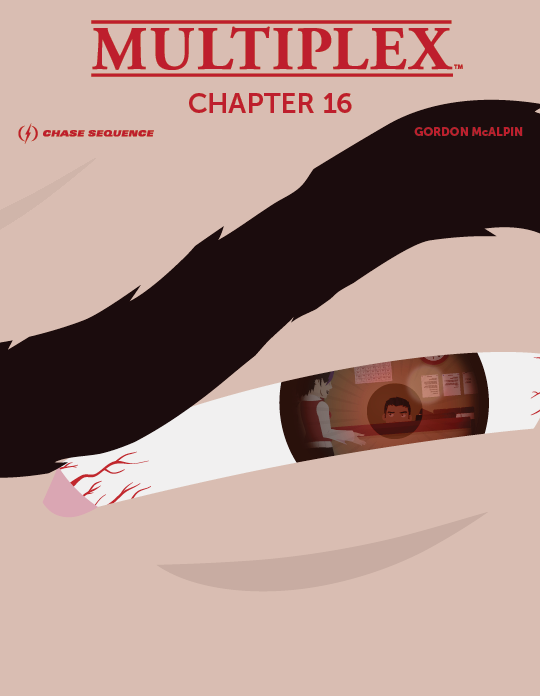 $3+ Patreon supporters get this one for free (until the next eBook is available), but for the rest of youse: The Multiplex: Chapter 16 eBook is now available!
Chapter 16 collects strips #339 –362 from the Multiplex archives, plus four bonus comics and one "extended scene" not found in the archives! Chapter 16 costs $1.99.
Supporting the Multiplex chapter eBooks helps make future Multiplex print collections possible. Thank you for your support!
Other Recent Posts